About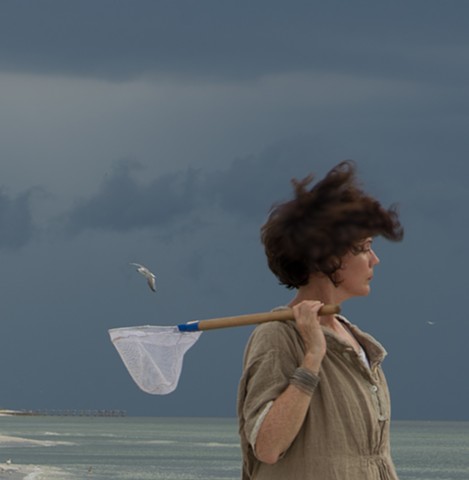 Patricia Christakos is a visual artist and writer who lives in central New York and southwest Florida. Currently enrolled as an MFA candidate at Maine Media College in Rockport, Maine, Christakos uses photography, video and installation to examine present and past in all its quirky manifestations from the mundane to the sacred.
statement: As an artist, I collect the often overlooked physical and emotional evidence—traces, memories, and assumptions of lived experience. My photographs, videos and writing honor and embrace the mysterious and the banal. Decidedly feminine, slightly subversive, personal yet universal—my work investigates gender, domesticity, history, and physicality. Frankness and wonder are my companions as I seek to dispel false narratives and to offer compelling alternatives. Dishrags become escape routes, herb women favor pink, acronyms take flight. As a bricoleur, I covet the unexpected.
select exhibitions (juried and solo) and awards
2019 The Shape of Things (juried). Praxis Gallery. Minneapolis, MN
2019 Portal. A Smith Gallery. Johnson City, Texas. Director's Award
2019 Women's Stories. Midwest Center for Photography. Wichita, Kansas
2019 Color. The SE Center for Photography. Greenville, North Carolina
2018 Lens 2018. Perspective Gallery. Evanston, Illinois
2016 The Curated Fridge. Somerville, Massachusetts
2015 Punctum: 20th Annual Exhibition. Photographic Center Northwest. Seattle, Washington
2015 Posies for Emily and Other Dreamers (solo). Andrew and Carol Weller Gallery. Youngstown, Ohio
2014 Joyce Elaine Grant Exhibition (juried). School of the Arts, Texas Woman's University. Denton, Texas
2013 IDentity. Center for Fine Art Photography. Fort Collins, Colorado
select work experiences
Photography Instructor, The Island School, Boca Grande Florida [2017 - present]
Creator and Owner, Half Century Mark Hotel, an imaginary place with real pictures [2009 - present]
Exhibition Coordinator, Gallery at Cazenovia Public Library [2007 - 2011]
artist talks and publications
Photography for Dreamers, Andrew and Carol Weller Gallery, Youngstown, OH [June 2015]
Photo Adventures for Fellow Travelers, Boca Grande, FL [April 2015]
Word Dance Magazine [Spring 2011]
education
MFA candidate, Maine Media College in Rockport, Maine [May, 2020]
Newhouse School of Public Communications at Syracuse University, BS Magazine Journalism [1980]
photo: Patricia Christakos, self-portrait, Fishing in Boca, 2013.